May 26, 2023 10:02 PM
The event location for G3 has changed due to inclement weather. The G3 event location has changed from Grice's Recreation Center to the Marion High School Gym. Marion High School is located at 1205 South Main Street, Marion SC 29571. This event will otherwise take place as scheduled and advertised. Refer to event flyer for more event details.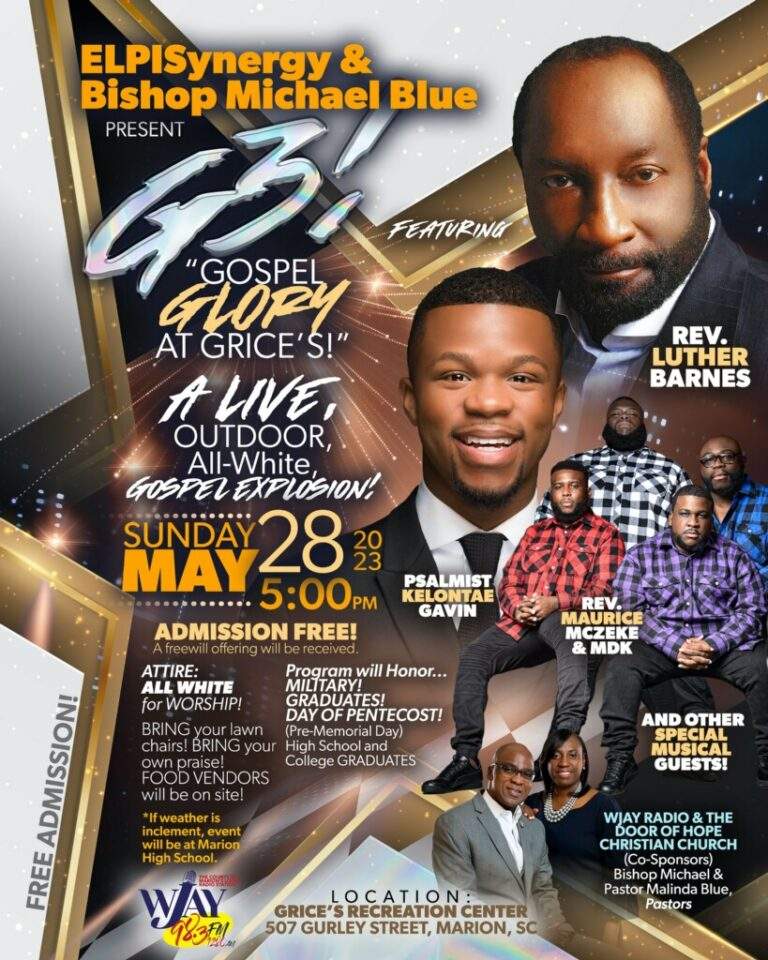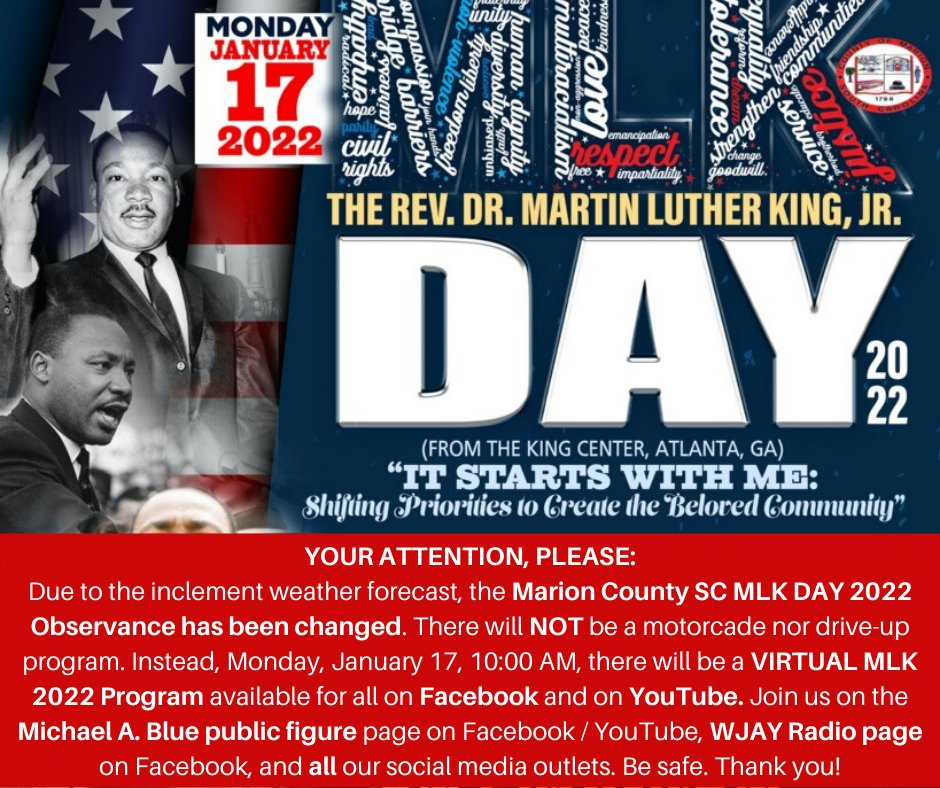 MARION COUNTY MLK DAY 2022 PROGRAM CHANGED TO A VIRTUAL EVENT
January 16, 2022 
Due to the inclement weather forecast, the Marion County MLK Day 2022 Program scheduled for Monday, January 17th is now a virtual event. The MLK Day Unity Motorcade and Drive-Up Program will not take place. The MLK Day Program will be livestreamed at 10:00 AM on Monday, January 17th on Facebook and YouTube.